This Year's Tour Announced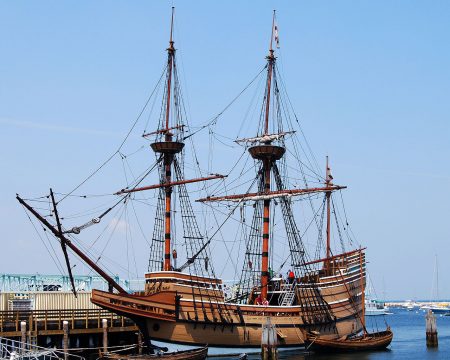 We've announced our history tour for the 400th anniversary of the Pilgrims. Find all the details here.
2021 may be the best chance in our lifetimes to remember the godly heritage we have in this country. That's because 400 years ago the Pilgrims were founding the Plymouth colony. The Pilgrims were the seminal example of faithful Christians who bravely persevered through incredible suffering to immigrate to the new world, striving to faithfully serve God, and then shaped the country in important ways. We'd like to invite you to join us for a tour June 28th – July 3rd to commemorate this important anniversary. Walk the streets and see the sites of Plymouth, then travel to Salem, colonial Boston, and much more. Travel with us through Massachusetts to learn the legacy that the Pilgrim forefathers left at Plymouth, how that was tested in the Salem Witch Trials and the bloodbath of King Philip's War, and further developed in the Great Awakening and the War for Independence.