Join Us on the Life of Franklin Tour 2018!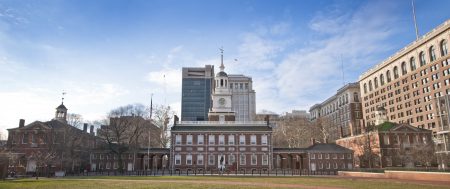 We'd like to invite you to join us on our 2018 Life of Benjamin Franklin Tour this September, to explore the rich history of our nation during the life of Benjamin Franklin. We will begin in Philadelphia, and see the effect that Benjamin Franklin had on the city, through his printing shop, inventions, and organizations such as the American Philosophical Society. Continuing west through Pennsylvania, we will see early settlements in Pennsylvania, and French and Indian War battlefields. Back in Philadelphia, we'll consider the writing of the Declaration of Independence, and the beginning of the American Revolution, before visiting some battlefields of the Revolution, such as Brandywine and Germantown. We'll conclude at Benjamin Franklin's grave after considering his influence on the U.S. Constitution at Independence Hall.
All the details are available here.