Once Bradford arrived in Plymouth, the furthest he is recorded making was to Monhegan, a little island ten miles off the coast of Maine. Today it's almost as remote. We visited on our recent trip to Maine.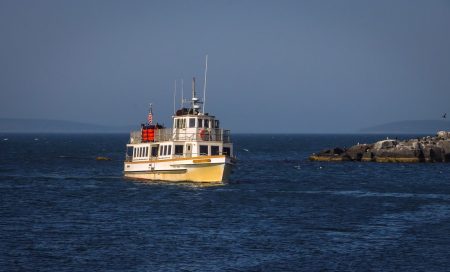 The houses of Monhegan's current residents are mostly clustered around the harbor.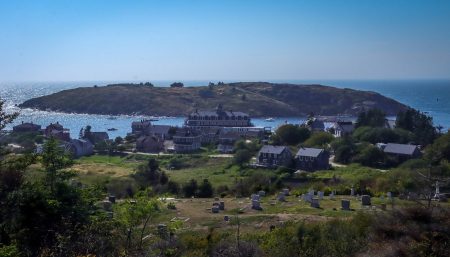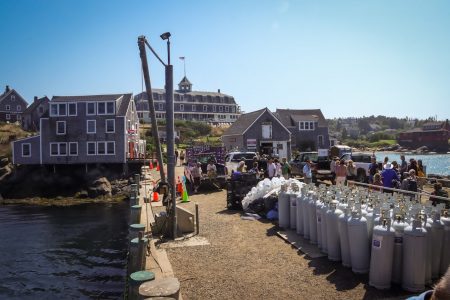 The island was a major stop for 17th century fishermen, but as far as I know no trace of them can be seen today. Some archaeology has been done on the shore near the harbor which turned up evidence of native visitors.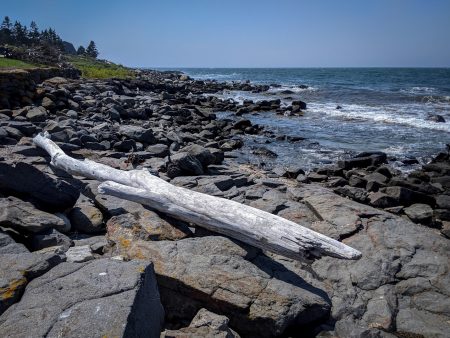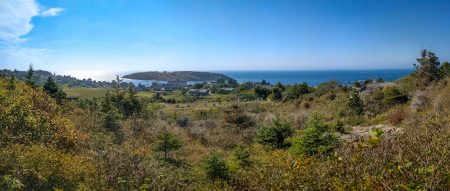 The island's rocks can be a hazard to sailors, as look at the granite cliffs will show.