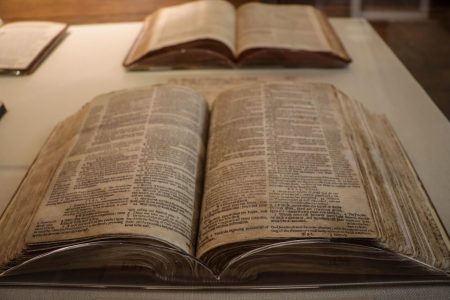 Our blog here on the site hasn't really gotten much attention as of late. I wanted to go ahead and announce a project that I'm planning to undertake, as it will certainly effect this blog, though I'm not entirely sure how yet. I've wanted to work on an in depth historical research project for a while now, and I've decided on my topic.
I've begun initial research for a new biography of William Bradford. He is a man that is very important in our country's history – absolutely pivotal in the founding of Plymouth and with an influence that extended to the entire colonization of New England. Many books have been written about the Pilgrims, but much fewer on Bradford. There are a couple out there that I would consider pretty good, but they are directed at young readers. The only serious scholarly treatment of the man that I'm aware of is decades old, out of print, and leaves a good bit of room to improve upon, in my humble opinion. There's also some aspects of the broader scholarship of the Pilgrims and colonial America that I'd like to explore through Bradford in a way that I haven't yet seen done before. More on that later.
Don't expect this book to come out any time soon. The timeline of this project will be measured in terms of years, rather than weeks or months. Before I get to writing I already have a long reading list to get through, as well as few international trips (that may not even all be currently possible due to COVID restrictions).
So all that to say, when I do post on this blog for the next little while, you can expect to see a recurring Pilgrim theme. I hope to publish tidbits I come across in my research, but no promises on anything.
I'd welcome any advice, tips for the project or additions to my reading list. You can leave a comment below, or get in touch via our contact form.
You can see posts from my ongoing research into Bradford on this page.