Union Soldier Recognizes a Picture of His Regiment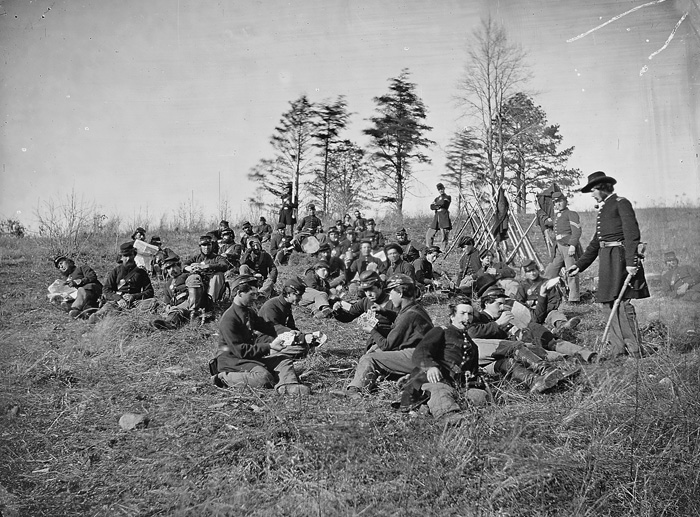 For the 50th anniversary of the Civil War the 10 volume set Photographic History of the Civil War was published. As Union veteran William Silkworth was looking through the pictures, he was shocked to see an image he recognized. It was the one above, showing Company B of the 170th New York on picket-duty in 1863. He wrote:
In looking the pictures over, you cannot appreciate or understand fully my amazement and joy in discovering that one was my old Company B, 170th Regt. N.Y. Vol. Why, I could scarcely believe my own eyes, so wonderful was it, that after forty-seven years, this picture should come to me. But there they were, some of them looking right at me, who had been dead for forty-six years- and there was no getting away from the picture.

Today I am a boy again, living once more with the boys, the old army life. There were about twenty-five of us, school friends, who enlisted together, at Greenpoint, Brooklyn.

There right in the front of the picture sits my brother playing cards (You will note that he is left-handed. We laid him away in front of Petersburg). With him is John Vandewater, Geo. Thomas and Wash. Keating. There is Charlie Thomas and all the rest as large as life. With the exception of two, I have not seen any of the boys for thirty years.

Some younger eyes then mine, say that they can see a figure in the background with a flag. If so, it must be me for I was Color Sergeant.
These pictures were taken by Matthew Brady, or one of the other photographers working with him. They took several other images of the 170th New York. Three were taken of different ground of men around what looks to be an oven or furnace on a hill overlooking a camp.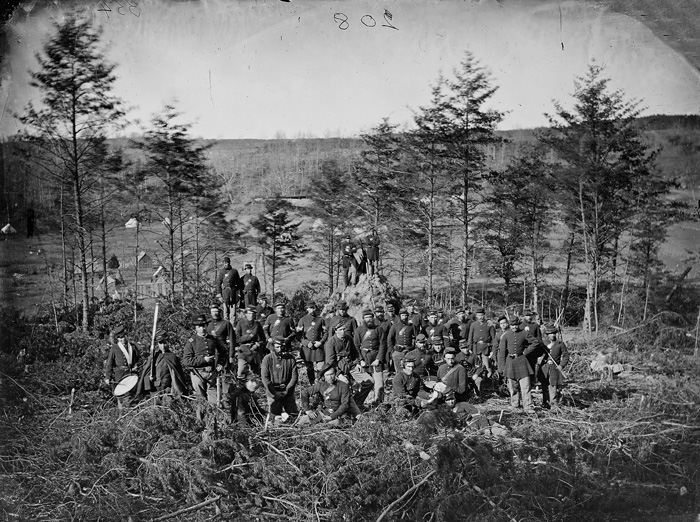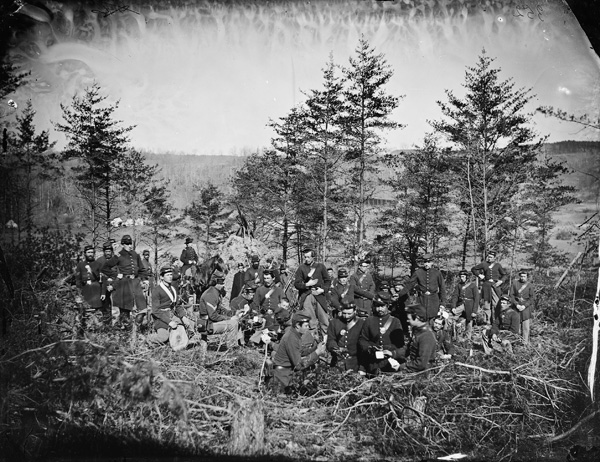 Two of the pictures show the officers of the 170th. The commander, Lt. Colonel Michael Murphy, was born in Ireland, as were most of the men. He would earn the Medal of Honor, and after the war would turn to politics, serving in the New York Legislature from 1867-1870, and from 1881-1889. He was appointed the first police commissioner of New York City, but within a year he had to resign because of ill health. He died on March 4, 1903.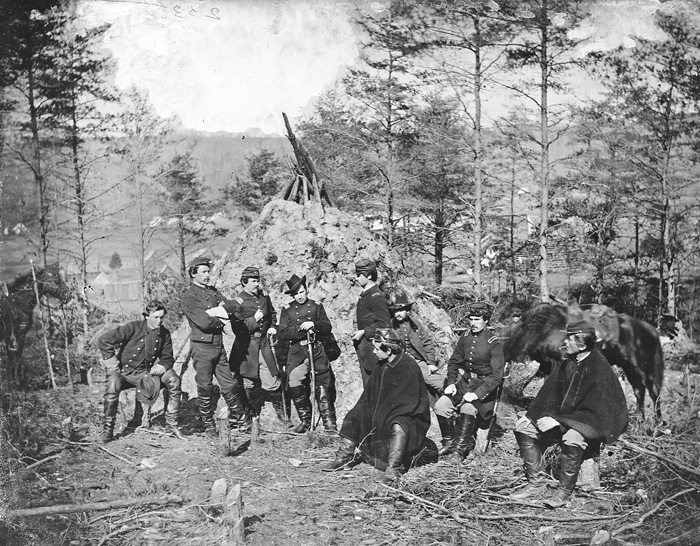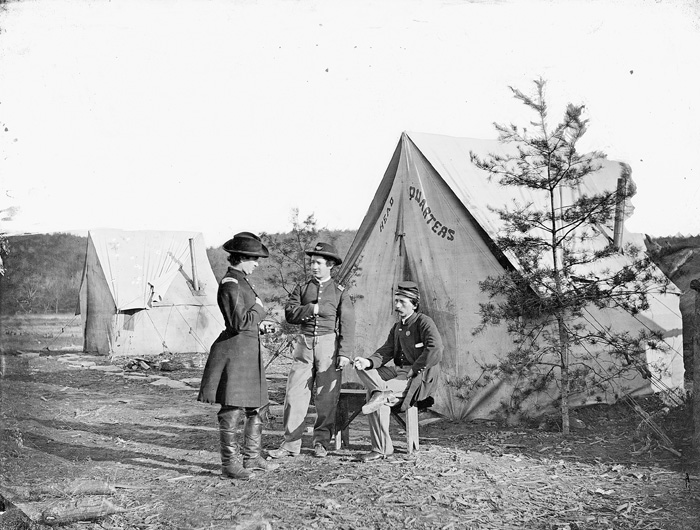 Thanks to the Irish in the American Civil War Blog for originally posting about this story.