Travel Through Pennsylvania from Home This Week!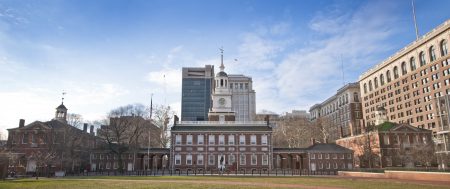 This week the Discerning History we will be on a historical tour around Philadelphia. Check out the schedule here.
We will begin in Philadelphia, and see the effect that Benjamin Franklin had on the city, through his printing shop, inventions, and organizations such as the American Philosophical Society. Continuing west through Pennsylvania, we will see early settlements in Pennsylvania, and French and Indian War battlefields. Back in Philadelphia, we'll consider the writing of the Declaration of Independence, and the beginning of the American Revolution, before visiting some battlefields of the Revolution, such as Brandywine and Germantown. We'll conclude at Benjamin Franklin's grave after considering his influence on the U.S. Constitution at Independence Hall.
Follow along here on the Discerning History blog, on on our Instagram page, for live photo updates throughout the week!