Historic Picture – Charleston's Exchange and Provost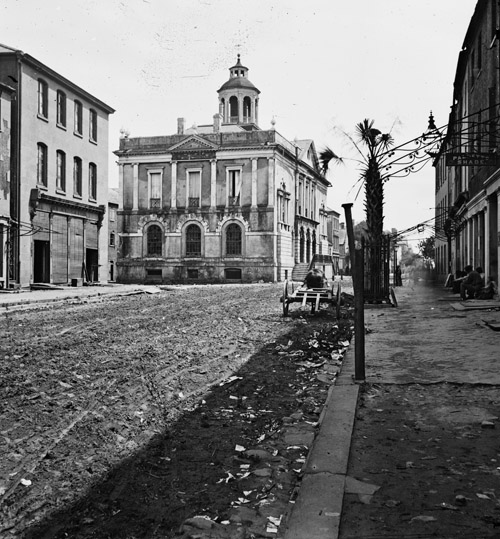 One great way to study the Civil War is through photographs. It brings written descriptions to life, helps us put faces to the names we hear and allows us to study details no one thought to record. This image is of the Exchange and Provost building in Charleston, South Carolina. It was built before the War for Independence, and over the years was used as a custom house, prison, barracks, and exchange market. By the time of the Civil War it was a post office, and it was damaged by artillery fire during the siege of the city. You can read more about this building at the NPS website. It stands to this day, and we filmed there for our video series on the Causes of the Civil War. The photographer was the famous Matthew Brady, or someone working for him, and it was taken in 1865 after the Union army finally captured Charleston.
The image is from the Library of Congress. There are two more images there of the same scene, available here and here. They were taken right after each other, and are the same except for the movements of the people in the street.